Parking Permitting & Enforcement Systems
We offer complete turn-key parking management solutions with the NetTech suite of applications including PalmTech+ Mobile ticket issuing, ParkTech Citation Management, Paytation kiosk and Meter integration, as well as customized on-line Permit management and Payment portals.
We can tailor your solution to meet you parking operation needs with personalized service and custom applications if needed.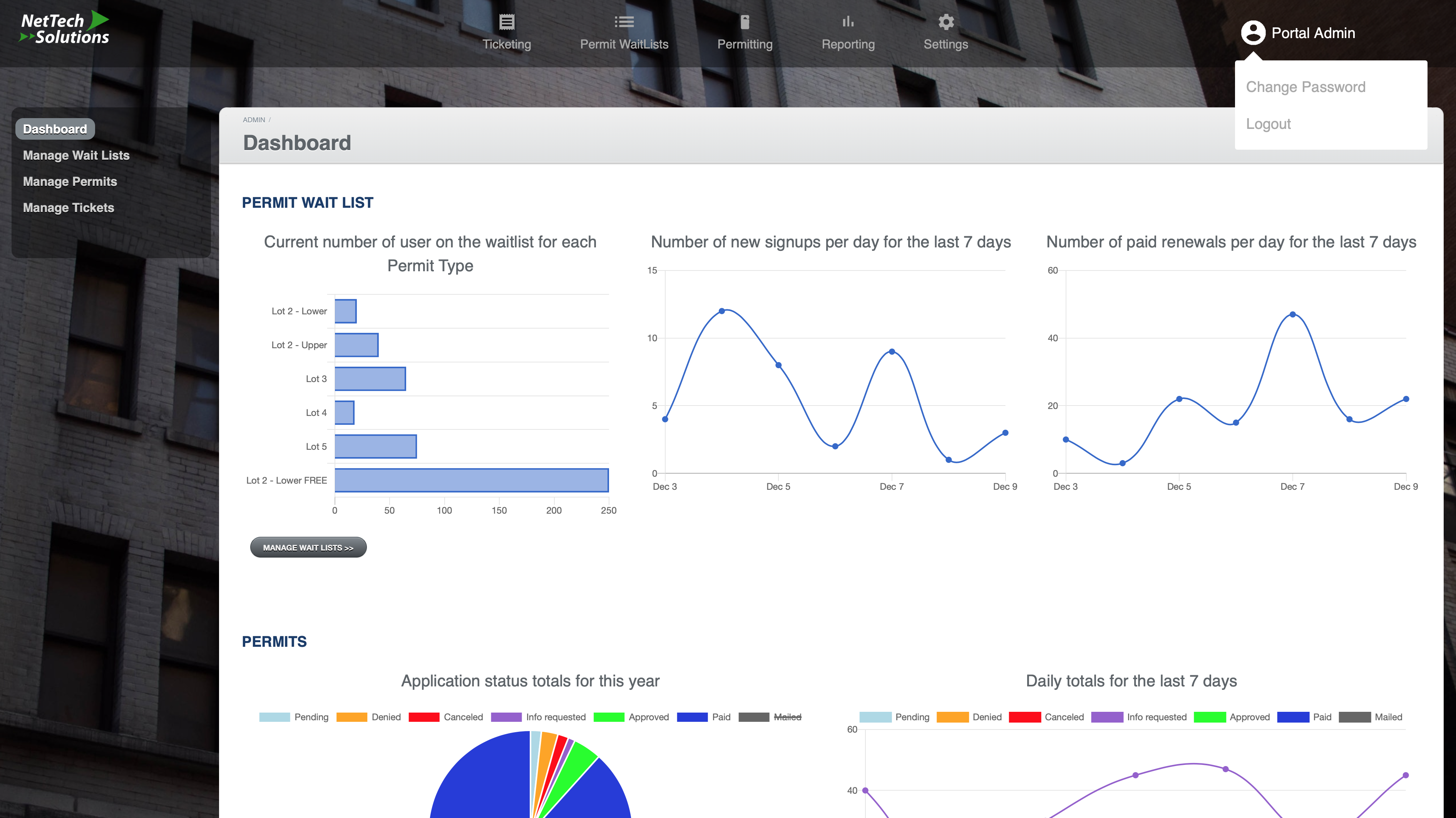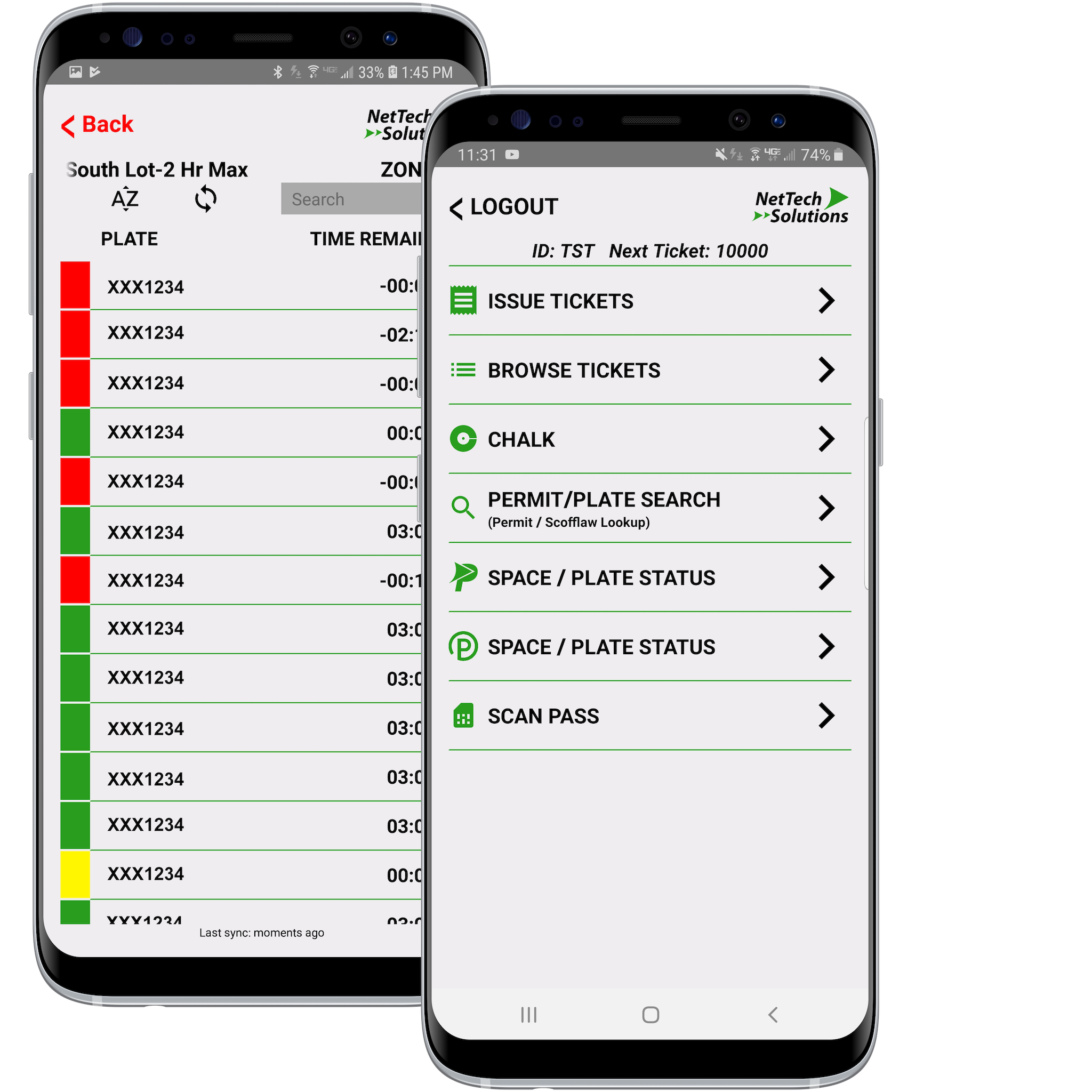 Parking Enforcement and Citation Management Systems
The PalmTech+ Mobile Enforcement App provides officers with an easy-to-use, real-time solution with chalking, ticket history search, and ticket writing functionality. PalmTech+ may synchronize to a standalone database for 3rd party integration, or to sync with the ParkTech Citation Management system. The ParkTech scofflaw identification module provides offers with notification of scofflaw violators when issuing tickets.  Tickets are printed with either an integrated printer, or a separate mobile printer.
The ParkTech parking citation management system is a complete system incorporating all aspects of parking citation processing, tracking, and management with emphasis on customer service and collections.  Tickets can be entered manually, or automatically with PalmTech+ integration.  Payments are recorded manually, or automatically with our customized citation payment portal.  ParkTech provides ticket fine escalation capability, scofflaw identification, violator DMV lookups and delinquent notifications.
Parking Permitting Systems
PermitTech takes the hassle out of managing your permit system with a flexible, efficient and cost-effective parking permit system.  Starting with the on-line permit registration process, permits can be approved or sent to a wait-list.  Once approved, payment can be handled on-line, with either a virtual permit issued, or physical permit mailed to the recipient. Permit renewal and waitlist management can be handled via the customized self-service portal.  Permits are linked to the appropriate enforcement zones automatically available in the PalmTech+ and ParkTech applications, as well as various mobile payment systems and meters.