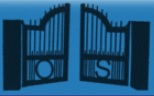 We are pleased to announce that as of May 1, 2020, Integrated Technical Systems, Inc. (ITS) has acquired Open Sesame, Inc. (OSI). As a leading integrator of automated, electronic, and computerized systems in the Eastern United States, we pledge our continued commitment to enabling our clients' success and delivering the benefits expected from this merger.
ITS, with 50+ years of experience as a Systems Integrator, is based in Connecticut with regional offices in Massachusetts, New Jersey, Pennsylvania, and Maryland, and services the New England, Mid-Atlantic and Southeast regions.
Open Sesame, with 30+ years of experience, is a leading provider in New England in the automated systems industry. Their personalized approach and years of experience for both control of pedestrian and vehicle access in residential and commercial applications has made them a proven leader in the industry.
The OSI, Cherry Valley MA location will remain open and ITS will continue to supply complete modular automation system solutions for vehicle and perimeter access control including the assessment, sale, installation, and service for such equipment. ITS will continue to provide the same level of quality and services that OSI has provided to their customer base for many years.
ITS aims to provide customers and users with cutting-edge products and systems, resulting in streamlined, safer, and more secure solutions as well as first class service. This acquisition will allow ITS to expand its security and access control system solutions, and enhance offerings while continuing to value our commitment to outstanding customer service, maintenance, and technical support.
ITS would like to thank the customer base for their continued support and extends a warm welcome to the OSI families. We are excited to start this new chapter!